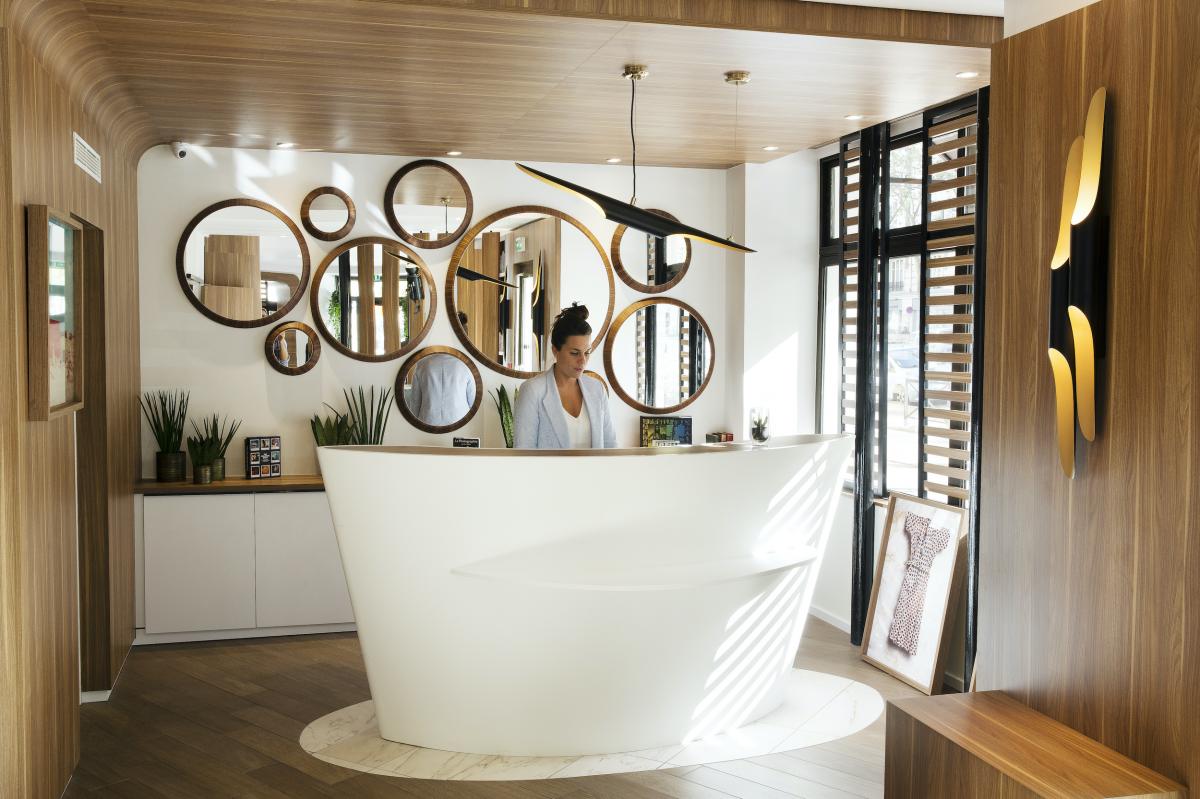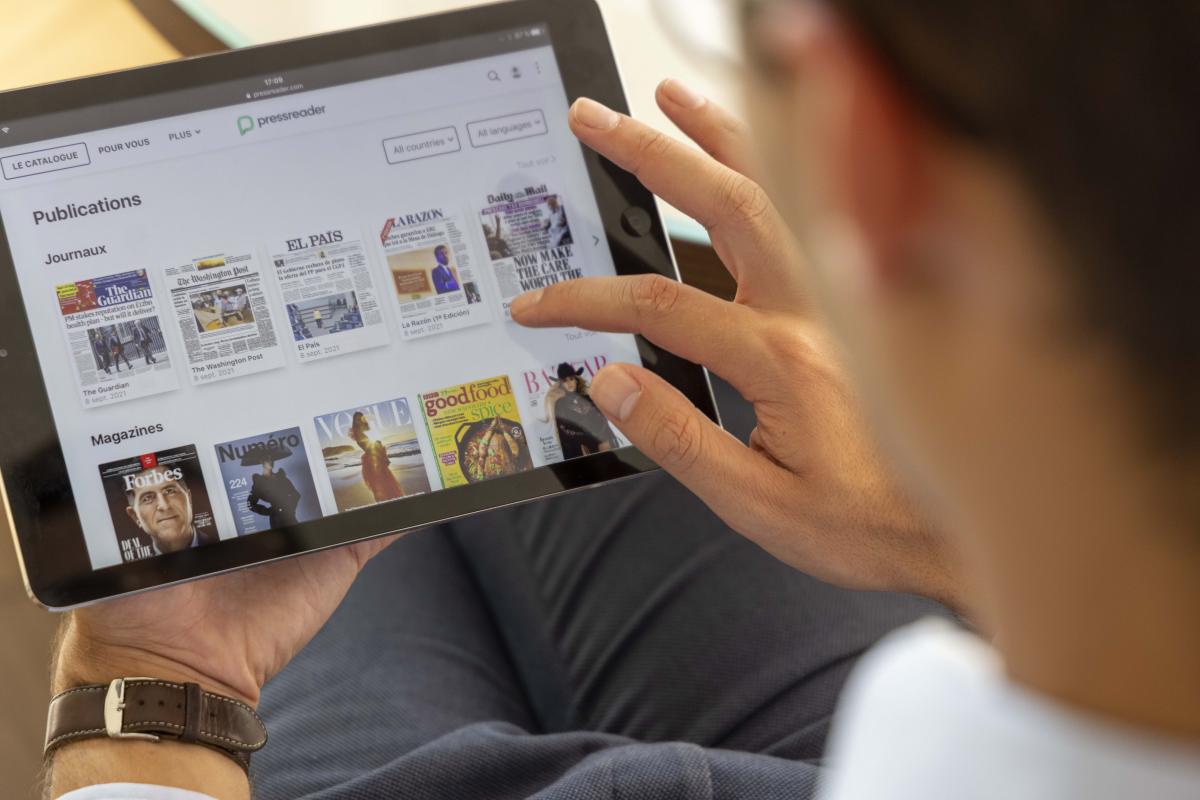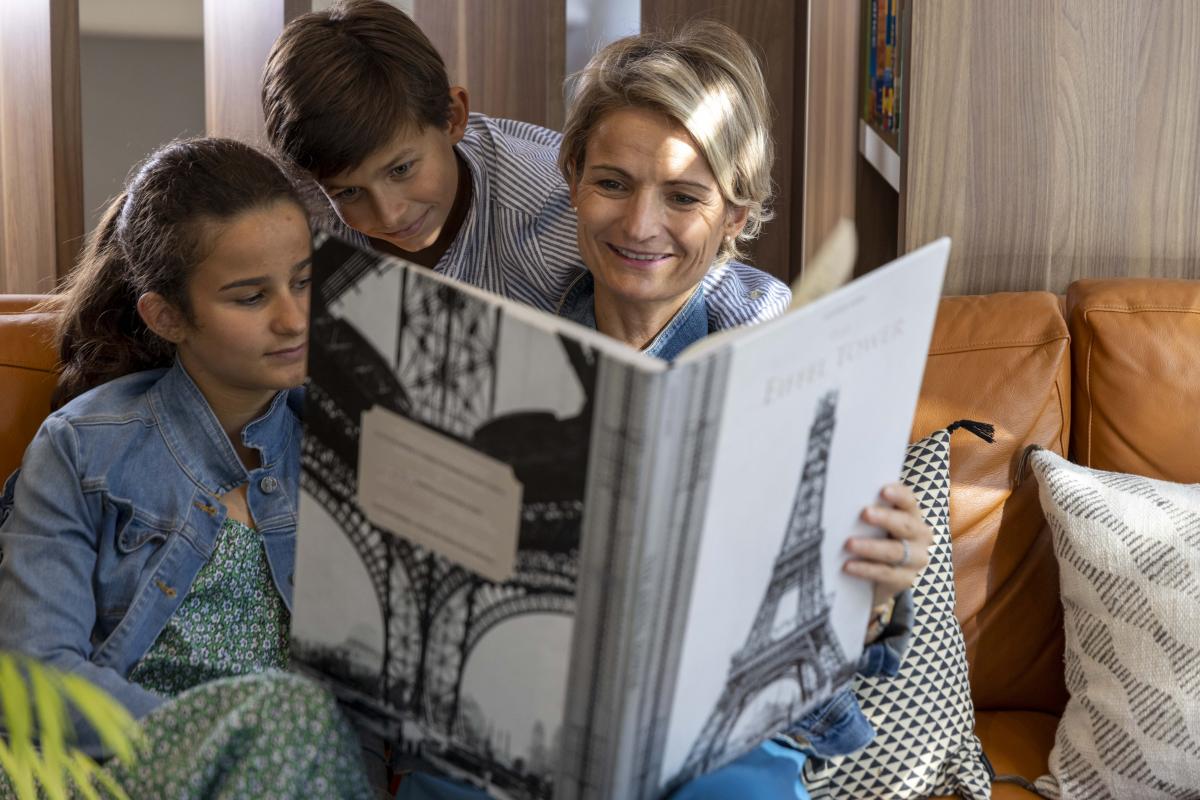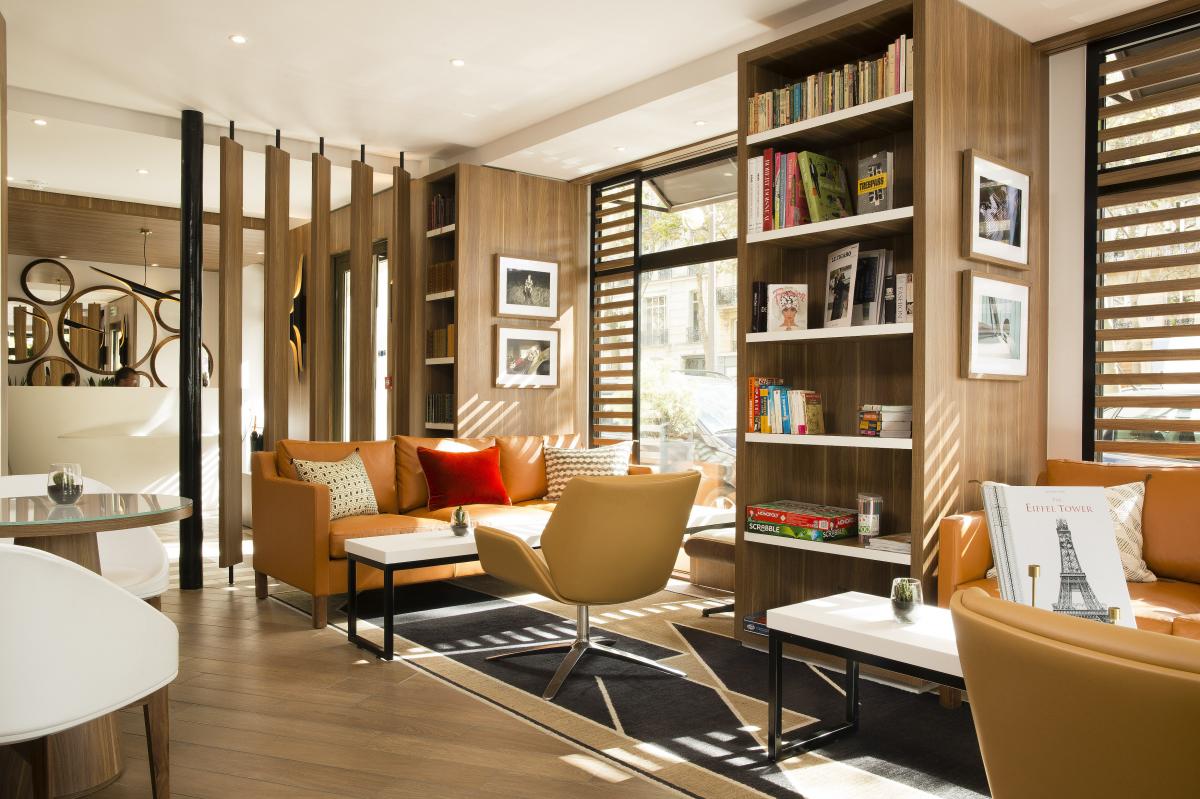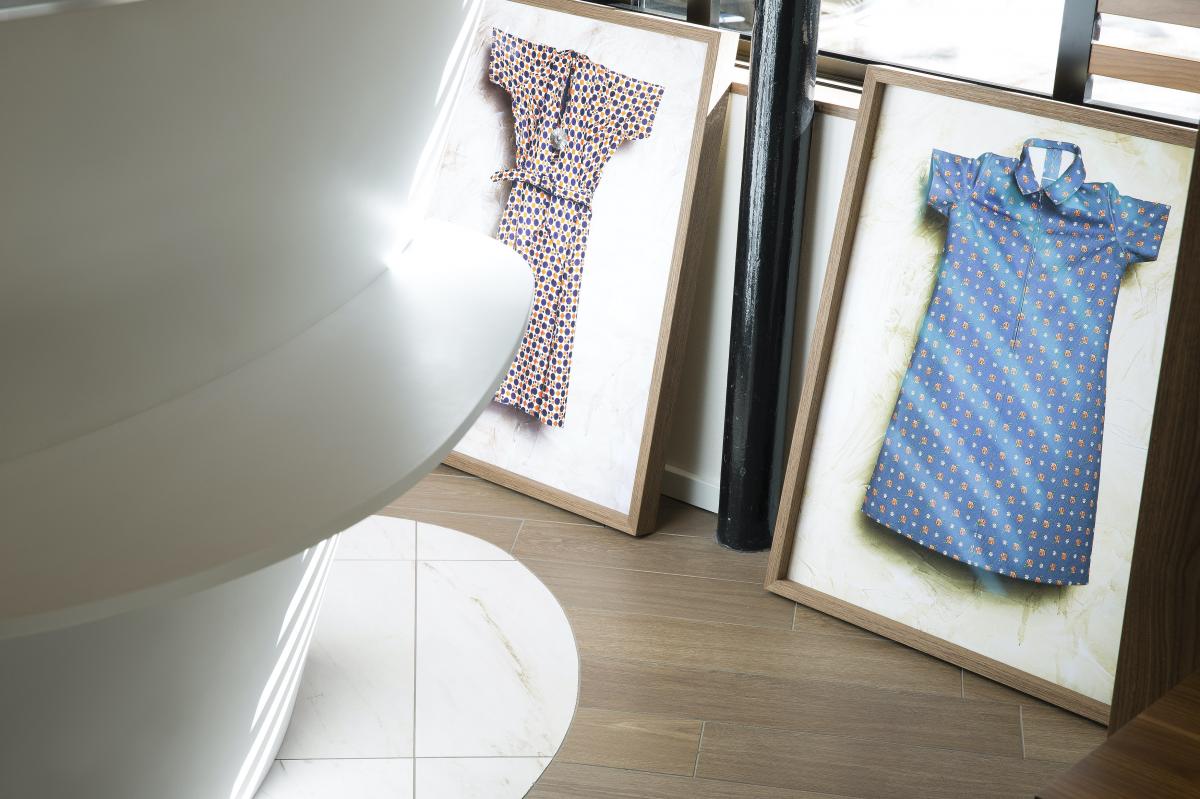 With its ideal setting and the quality of its services, the Hotel Eiffel Turenne guarantees you a memorable stay in the heart of the capital.
Because Paris is art and beauty, we have selected the works of five talented artists: Kourtney Roy, Laura Stevens, Benjamin Deroche, Wiktor Franko and Edouard Mazaré, to decorate our entire establishment. Photographic art brings this singular and contemporary touch to the Eiffel Turenne.
24 hour reception | Free Wifi | Luggage storage | Multilingual concierge
Free international digital press | Unlimited worldwide phone calls from rooms
Breakfast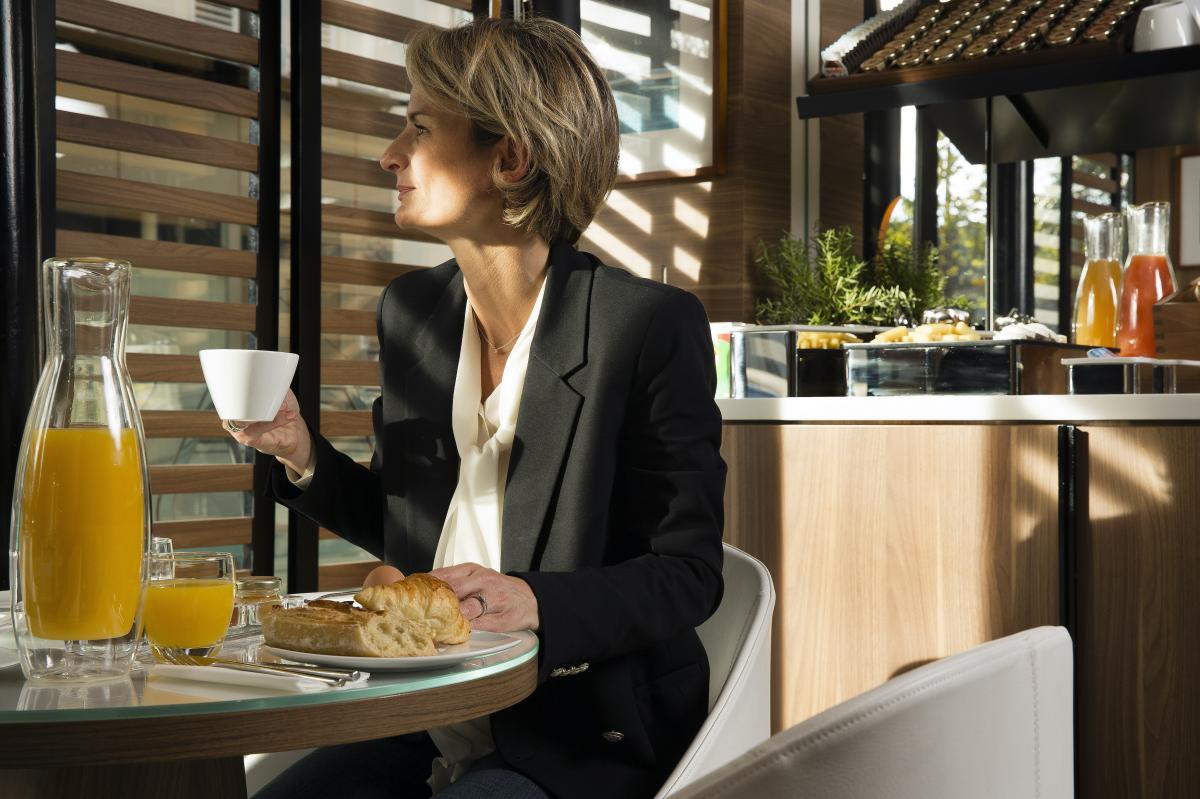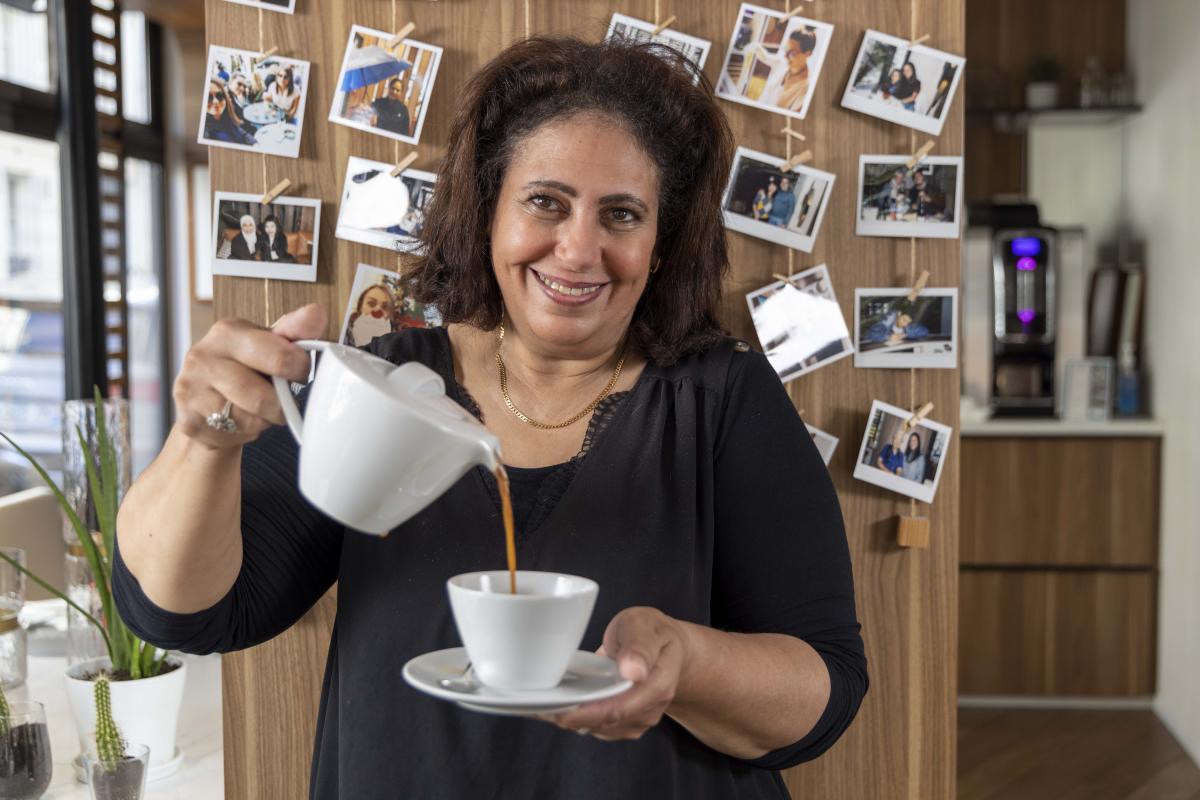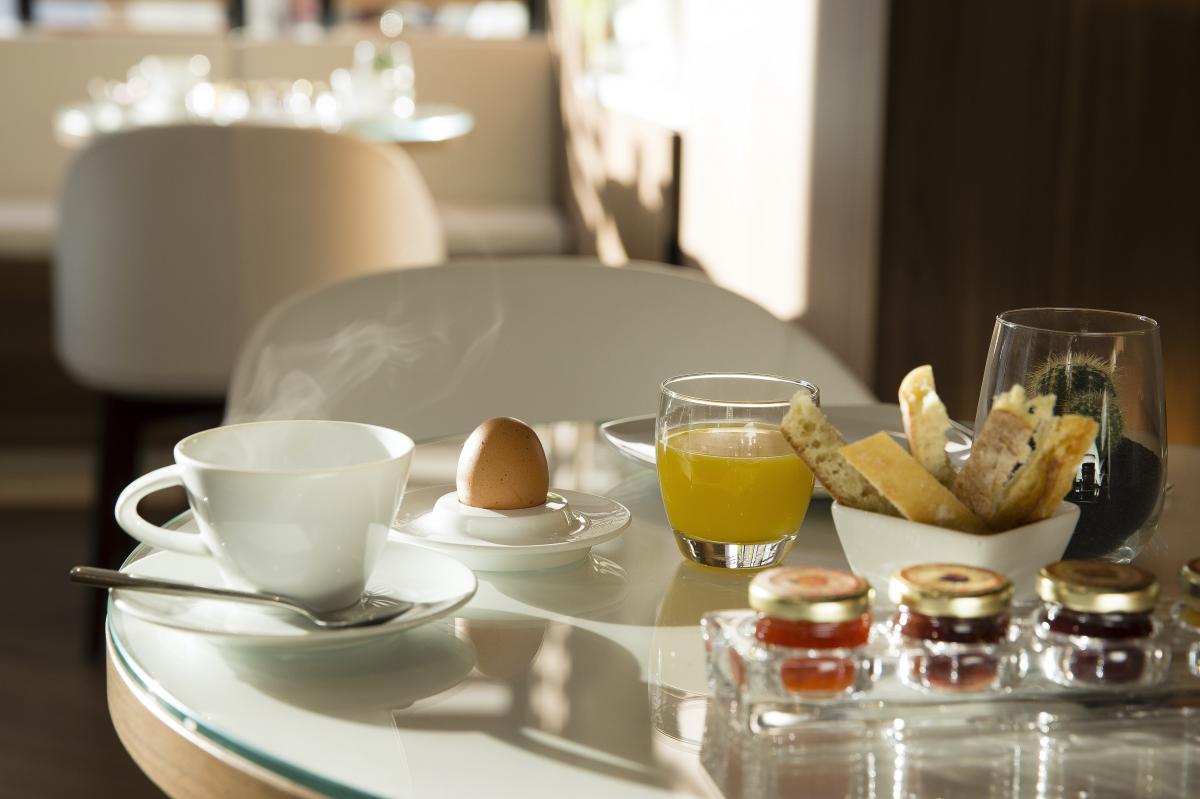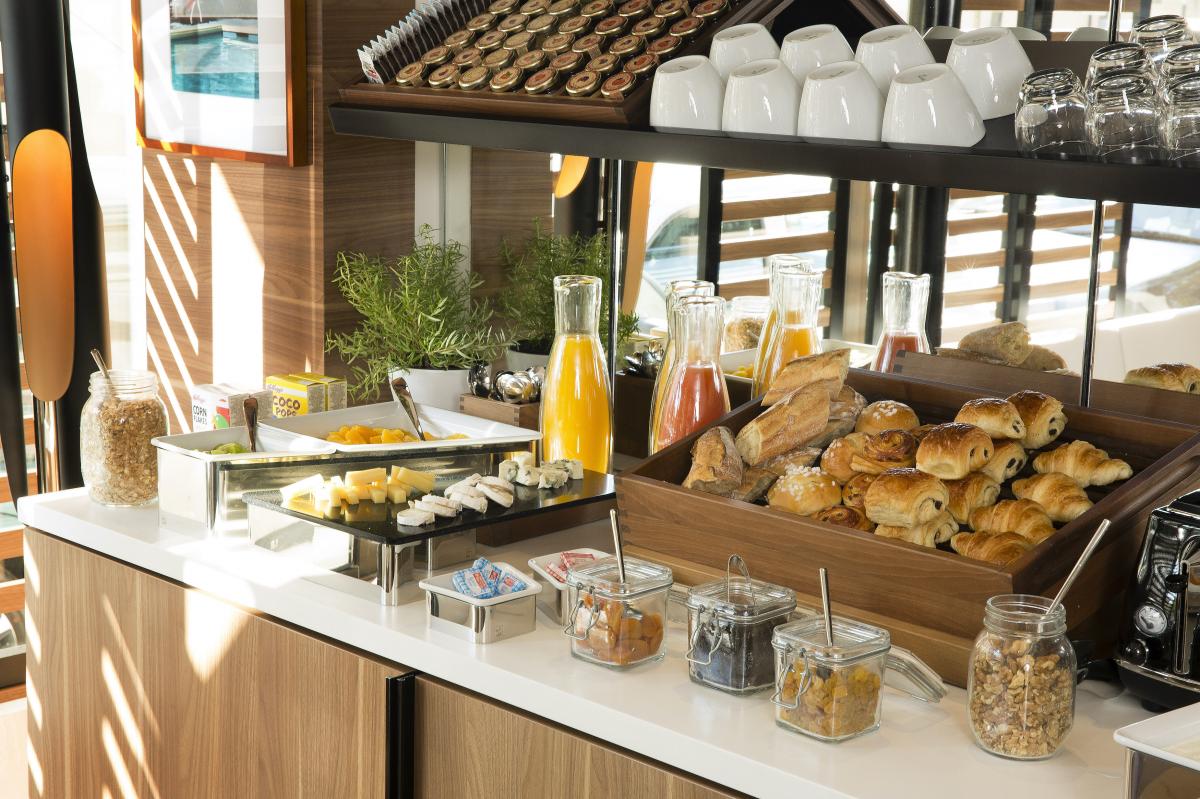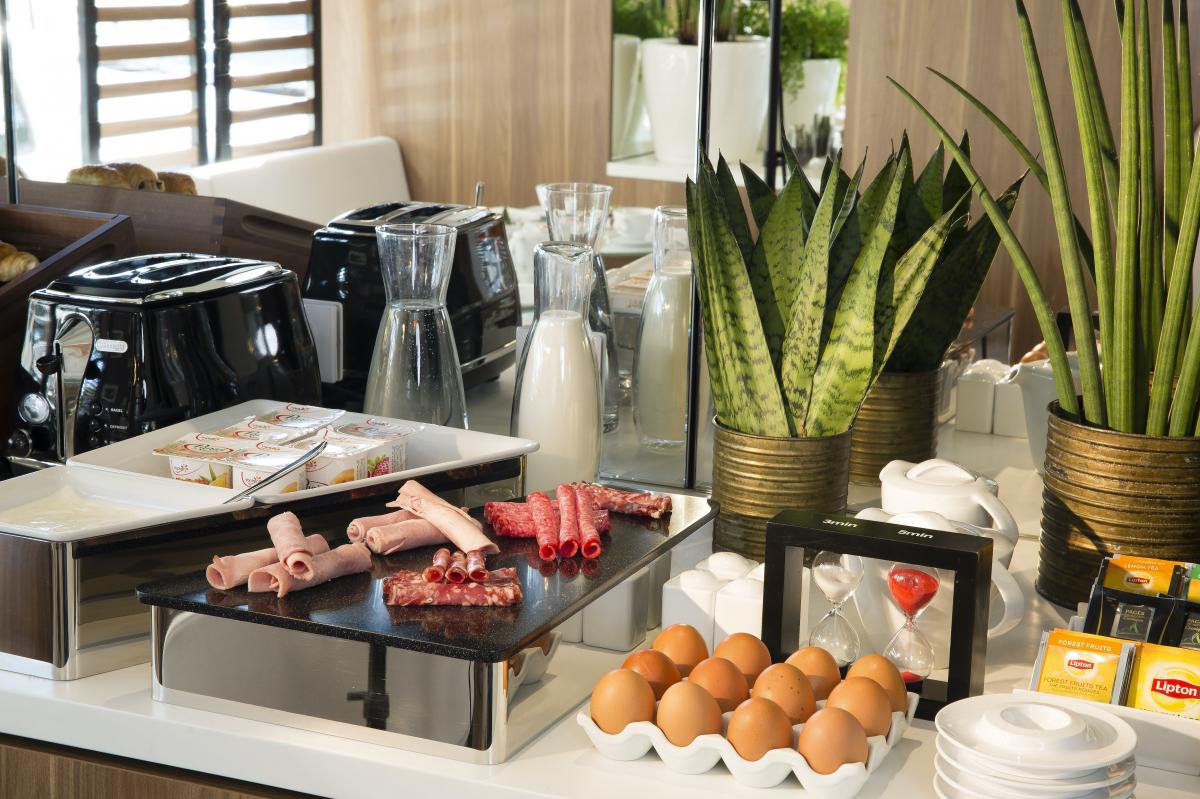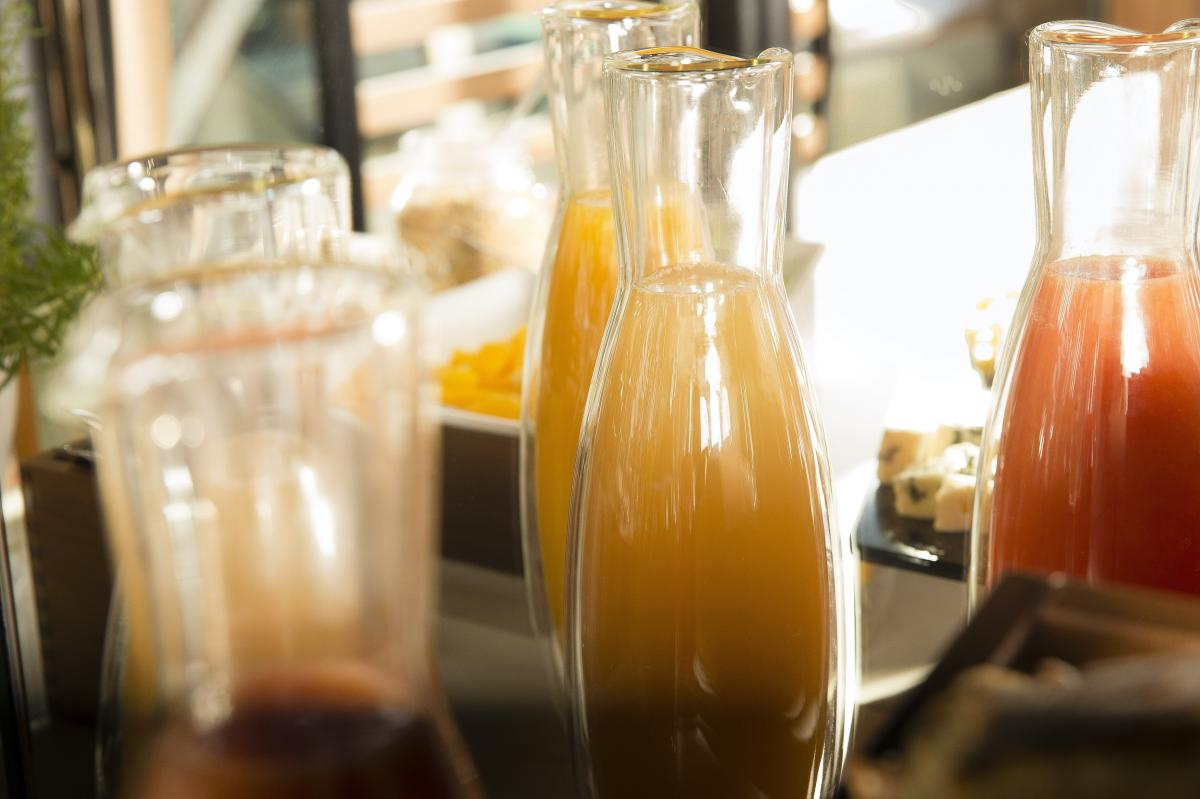 At the Eiffel Turenne Hotel, we offer a breakfast to start the day in three different ways, so you can choose the one that suits you best!
BUFFET BREAKFAST
Presented as a buffet, the breakfast at the Hotel Eiffel Turenne is composed of a wide choice of fresh and quality products, salty and sweet, for a convivial moment: a selection of hot drinks, fresh fruit juices, fresh fruit salads, breads and pastries, butter and traditional jams, cereals, dried fruits, yoghurt, cottage cheese, cheeses, cold cuts, scrambled eggs, poultry sausages.
HOURS: The breakfast buffet is open every morning from 6:30 am to 11:00 am
RATES : 13€ per person in the breakfast room
EXPRESS BREAKFAST / TO GO
The Hotel Eiffel Turenne's express breakfast consists of a bag of pastries (2 mini croissants, 2 mini pains au chocolat and 1 raisin bread) and a double hot drink.
HOURS: Express breakfast is available every morning from 6:30 am to 11:00 am
RATES: 8€ per person, available to take away
BREAKFAST IN ROOM
Brought to you on a tray served in your room, breakfast in your room at the Hotel Eiffel Turenne includes hot drinks, fresh fruit juice, bread and pastries, butter and traditional jams, yogurt
HOURS: Breakfast in your room is served every morning from 7:00 am to 11:00 am
RATES : 13€ per person
Restoration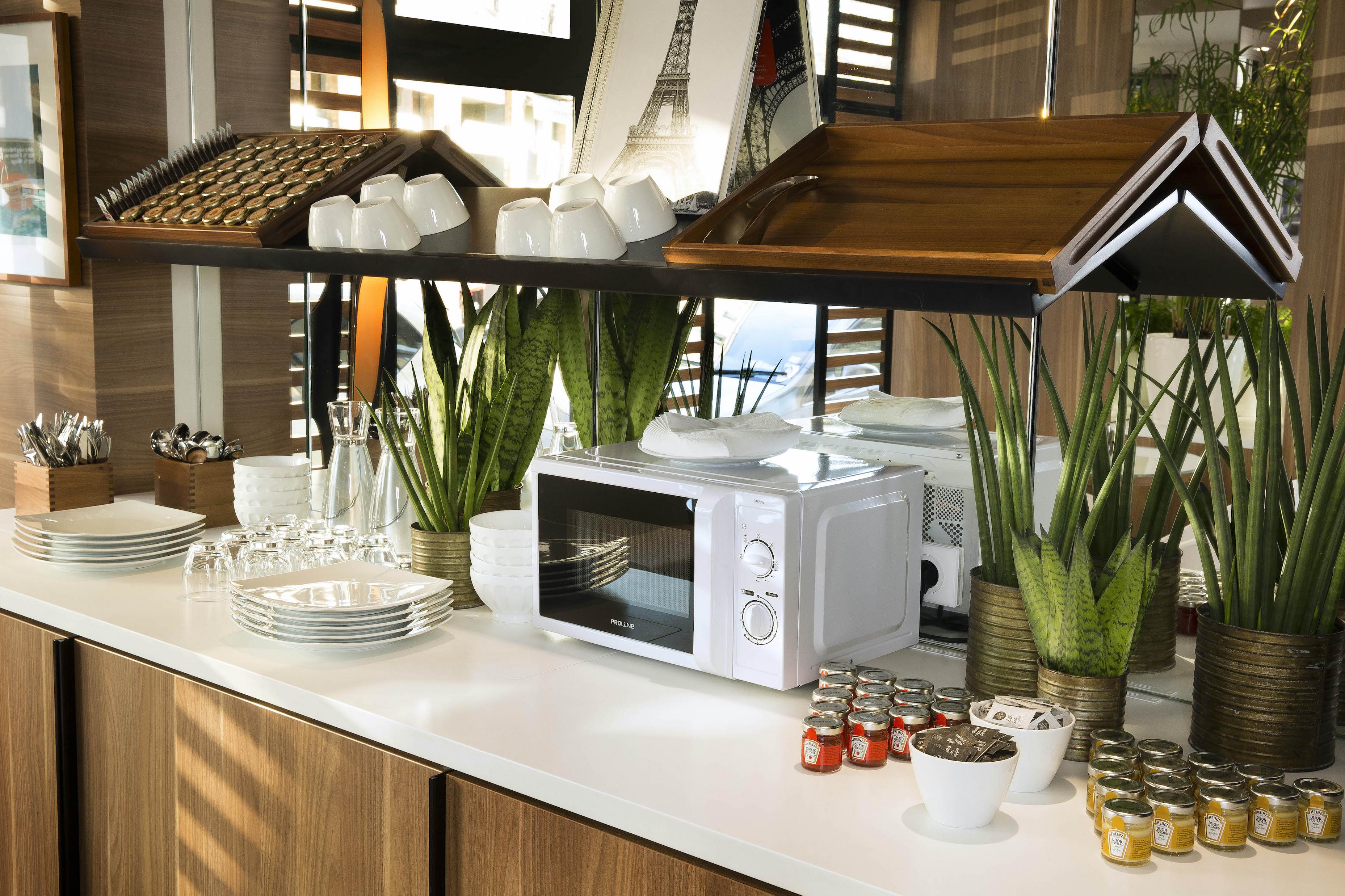 A microwave is available in the breakfast area for easy heating of your meals.
For those with a sweet tooth, our staff will be happy to advise you on the best restaurants near the hotel that will satisfy all your desires: gastronomic, traditional, bistronomic or vegetarian addresses...
More services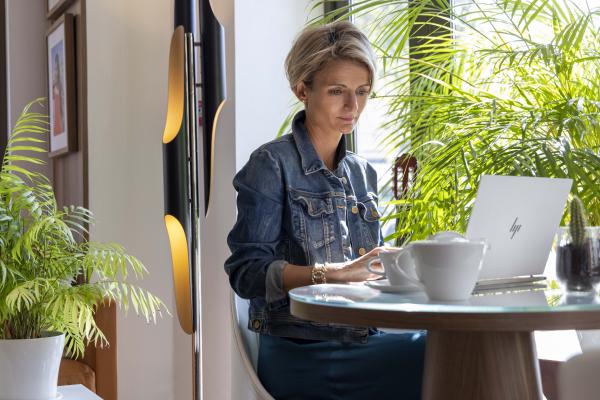 Multimedia
To complete your stay at the hotel, we make a point of honour of the quality of our services.
All our rooms have a smart TV with access to the Netflix service (by connecting with your personal codes).
Finally, we provide you with a laptop in the hotel lobby.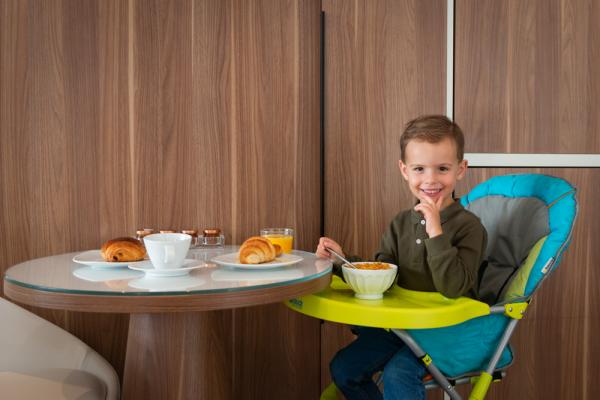 Kids
A family stay? We provide you with all the necessary equipment to welcome the little ones.
Baby bed, high chair, board games... are there to facilitate your family stay.
Do not hesitate to ask at the reception.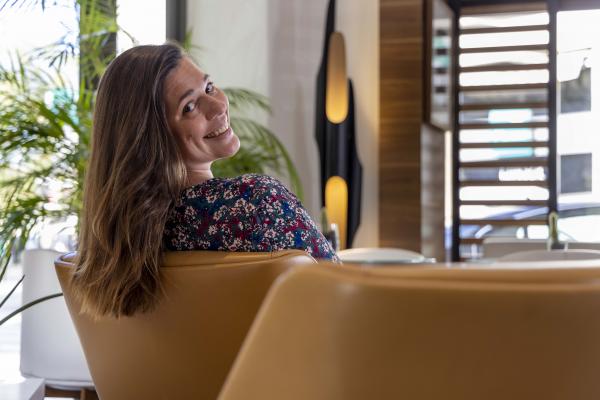 Other Services
To meet your needs, we have set up practical and useful services: unlimited broadband connection, air conditioning, laptop loan, multilingual concierge, transfers on request...